What people generally know as card games or fast games are those that more experienced board game players refer to as ¨fillers¨.
Fillers are board games whose main feature is that they set up quick games, about 15-20 minutes long.
It is true that most fillers are card games, but there are also dice and speed and reflex games included in this category.
Among the main characteristics of the Fillers we find:
They are games with a very simple methodology, which we can learn quickly by looking at the rules manual.
The matches last less than an hour.
They are light and space-saving games, which could also be categorized as travel board games
The matches are quickly set up (dealing cards, placing few items on the table, etc.)
So if you're looking for a game to play on your holiday at the beach, to take to a country house or to party with friends, we recommend that you opt for a Filler-type game.
Here is our TOP Card or Filler game that we have selected for you:
Love Letter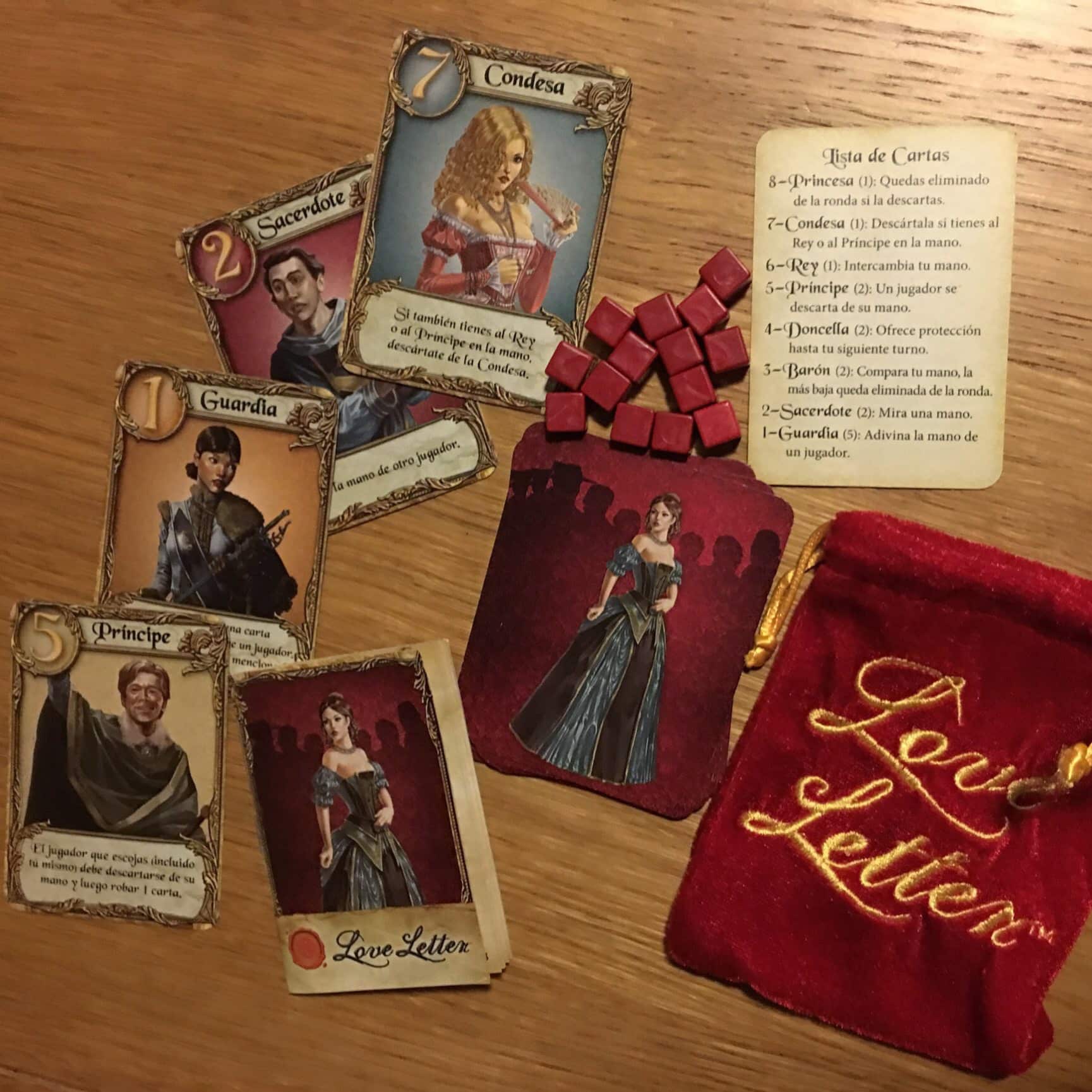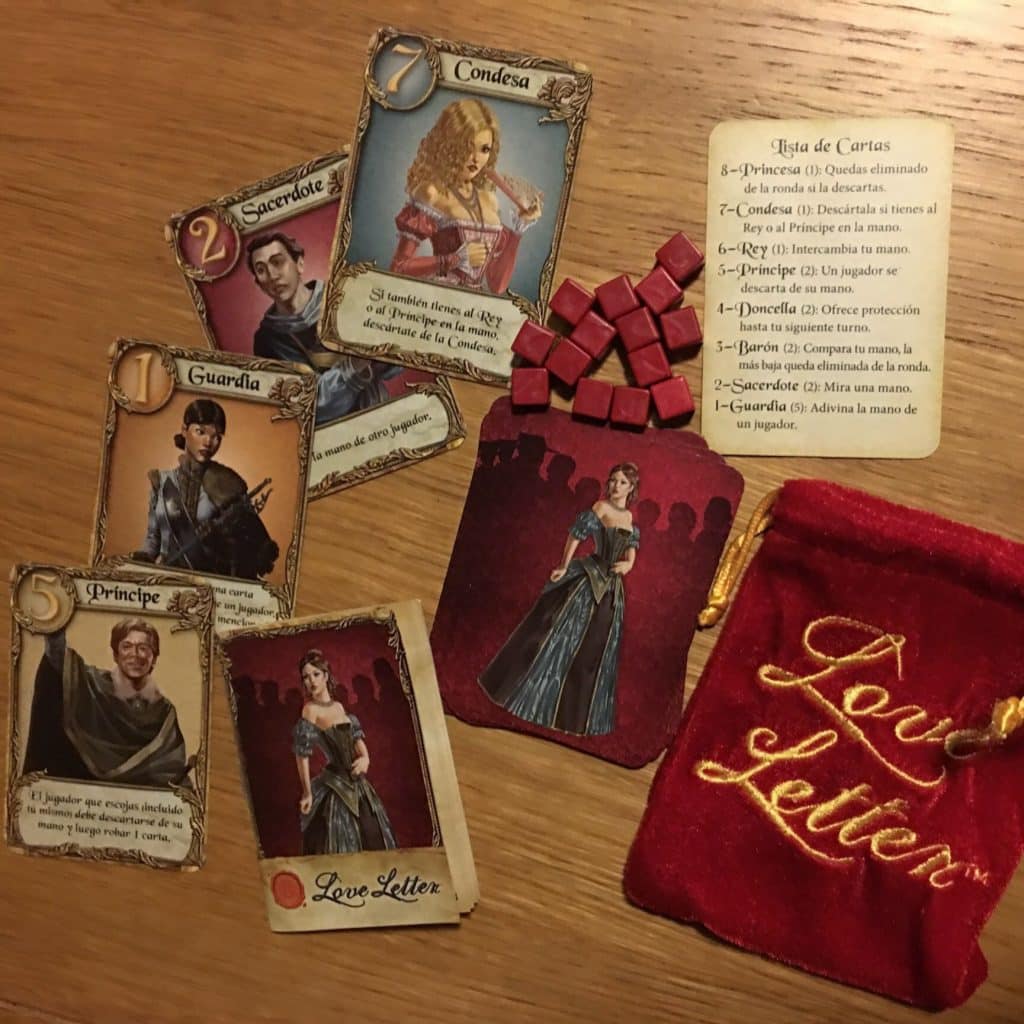 For many, one of the best Fillers games out there.
Love Letter is a classic card game, where each player will represent a character with certain skills. What each character can do allows you to guess what cards your opponents have. This way, you can expose them and defeat them.
A fun game that you will have a lot of fun with.
Players: 2-4
Duration: 20 min
Jungle Speed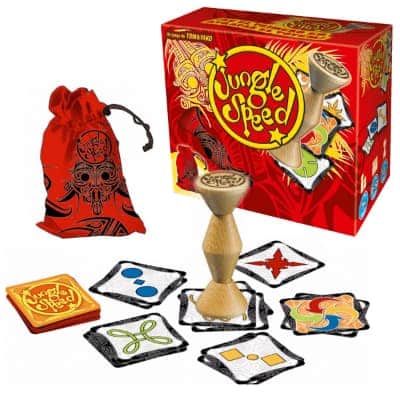 Jungle Speed is a game of cards and reflexes. You'll love it if you're a fan of surprises. The players throw one card each, at a time. Those who draw the same cards have to duel. How? Well, in the center of the table, a totem is placed, and the first one to grab it wins. The loser gets all the cards on the table.
Players: 3-8
Duration: 15 min
Las Vegas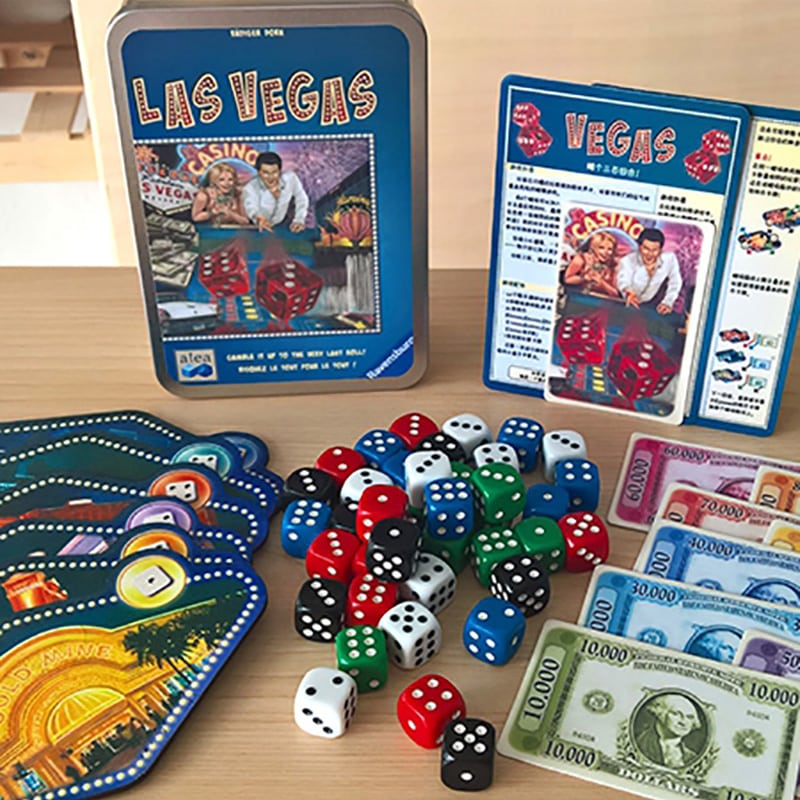 A great game of cards and dices. The name speaks for itself: Casinos, gambling, money…
There are 6 casinos in which you will place dice in each round, to compete for the winnings that the casinos throw. Try to dominate, because ties are not allowed.
After 4 rounds, the one with the most money wins.
Players: 2-5
Duration: 30 min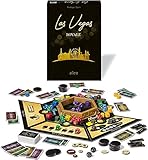 Alea 26918 Las Vegas Royale - Cuchillo , color/modelo surtido
El molesto juego de dados Las Vegas, ahora aún más genial: los 2 a 5 jugadores visitan diferentes casinos y lanzan lanzamientos para lanzar más dólares
Incluye la nueva forma de juego "Las Vegas Royale", que es aún más emocionante y divertido. Aquí se añaden paneles individuales a los casinos, con los que se puede ganar aún más dinero. O aún mejor, molestar a sus compañeros
Las Vegas puro para todos los niños y adultos a partir de 10 años. Por último, después de tres pasos, que ha ganado la mayor parte de los dados, este juego de dados y King de Las Vegas. Duración del juego: 45-60 minutos
El juego de estrategia convence no solo por su bonito diseño, sino también por el gran factor de diversión. Un regalo ideal para todos los fans de Las Vegas y alea para cumpleaños o Navidad
La submarca del juego de mesa alea de Ravensburger es especialmente popular en estrategas. Se caracterizan por un potente rejugador y un mecanismo de juego compacto. Además, varios juegos alea han sido galardonados con precios nacionales e internacionales
Mal Trago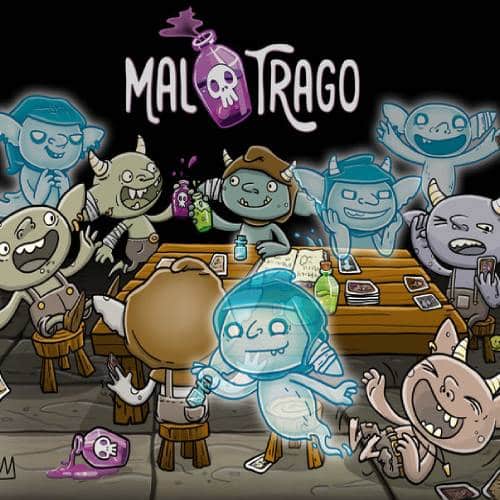 This is a hilarious filler! If a lot of people play it will be even better. The players play as globins, servants of a witch, who use them to test their potions.
You will try potions randomly, and you won't know if it will be a deadly potion or a safe one… (Although there is none safe ones, if it doesn't kill you, you might get a lizard's tail, for example)
If you die from a potion, you don't leave the game but become a ghost, you devote yourself to mortifying the other players. Pretty cool, huh?
Players: 4-8
Duration: 20-25 min
Exploding Kittens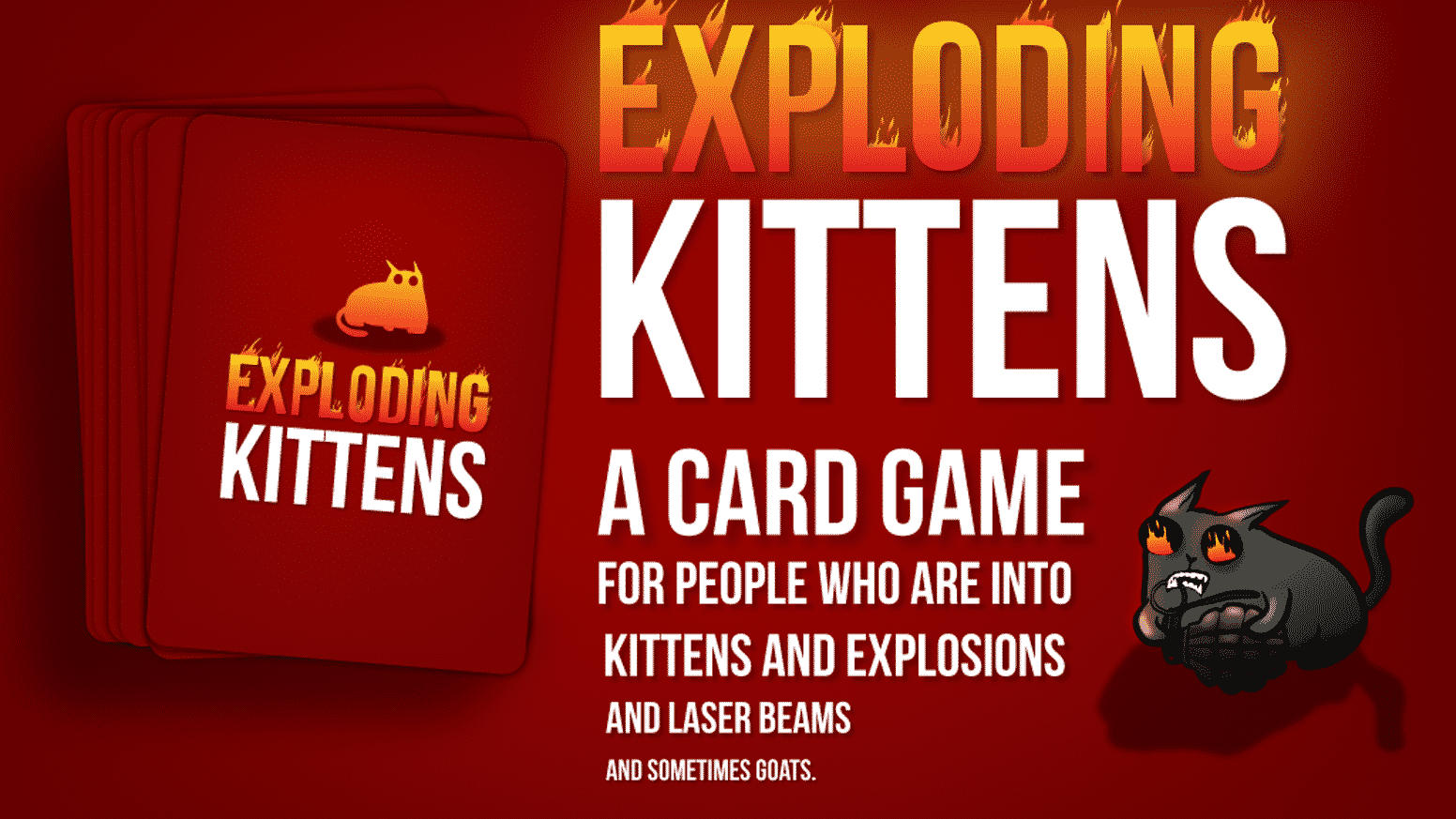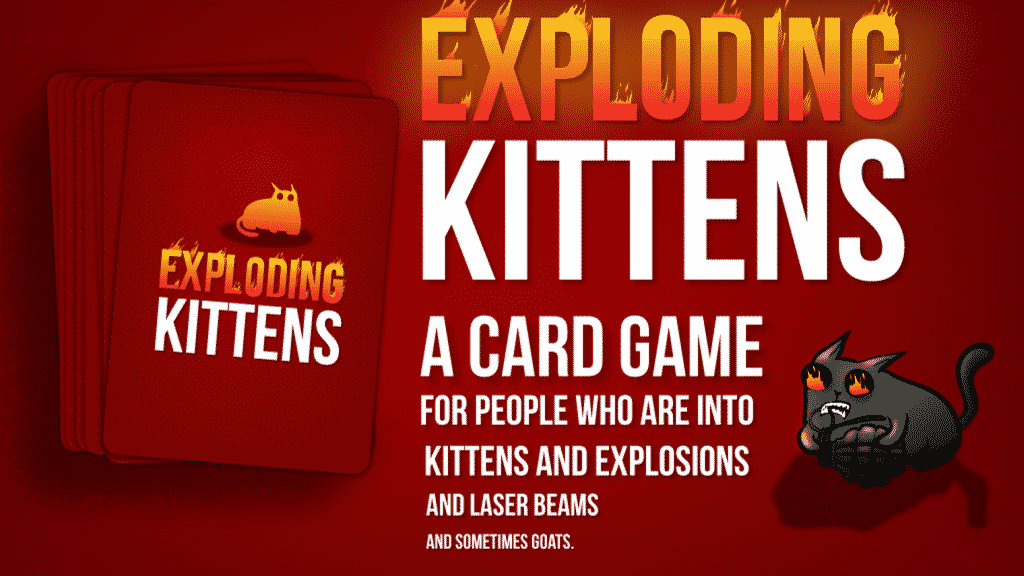 In this fun game about kittens, your main duty will be to avoid stealing the exploding cat. You can use a card retailer to do so. However, if you get your opponents to do it before you do… They'll blow up and you'll be the winner!
Players: 3-6
Duration: 15 minutes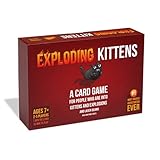 Exploding Kittens: Un Juego de Cartas - En Inglés
Exploding Kittens is the perfect board game for adults who are into kittens and explosions and laser beams and sometimes goats.
More than 9 million copies sold, breaking records in games for kids, games for adults, and everything in-between.
A highly strategic, kitty-powered version of Russian Roulette. Basically, if you draw an Exploding Kitten, you lose and you are full of loser sad-sauce. If you don't explode, YOU WIN! Congratulations, you are full of greatness!
This "Game of the Year" award winner is the perfect holiday gift if you're looking for board games for adults but want to be able to play fun games with your kids as well.
It's like UNO, except there are goats, magical enchiladas and kittens that can kill you." -CNN
Cheating Moth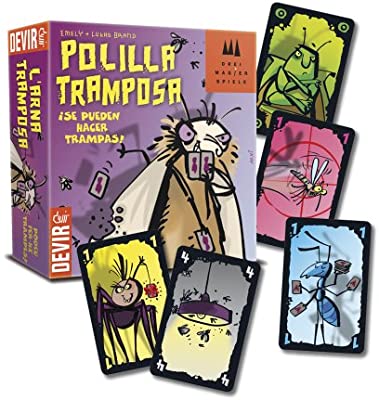 Permission to cheat? Who wouldn't want to?
Well, this filler will give you a chance to do it and have a lot of fun.
The goal is to run out of cards and to do so you'll have to throw them out in turns, in numerical order. BUT you'll also get some uncomfortable moth cards, which you can only toss secretly.
So you must manage to camouflage them in your sleeve, in your hair, under the table… wherever you can!
But… among the players there is a guard bedbug, who is the only one who can accuse you of cheating. If you are caught, you must assume the position of the guard bug, and draw a card. But if the bedbug falsely accuses you, it will be the one to draw a card.
Players: 3-5
Duration: 15-20 min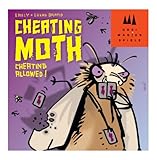 Star Realms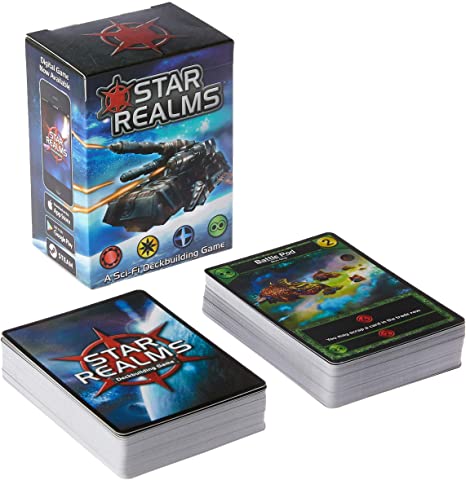 In a space setting, you're going to found your own intergalactic trading fleet, and gain prosperity.
So far, it looks like a simple resource management game. But… Here comes the fight! You will use your fleet as a powerful army to attack your opponents and take theirs. From merchant to space pirate! Who will you be?
Players: 2
Duration: 20 min
White Wizard Games, El Juego Deckbuilding de Star Realms.
Un emocionante juego de mesa. La famosa franquicia de Star Realms traída a la vida.
El juego de Star Realms, Deckbuilding, es divertido, fácil de aprender, y desafía a los jugadores más avanzados.
Del famoso White Wizard Games Studio.
Diversión para toda la familia.
Incluye amplias instrucciones del juego así como sus reglas (pueden no estar en español).
NMBR 9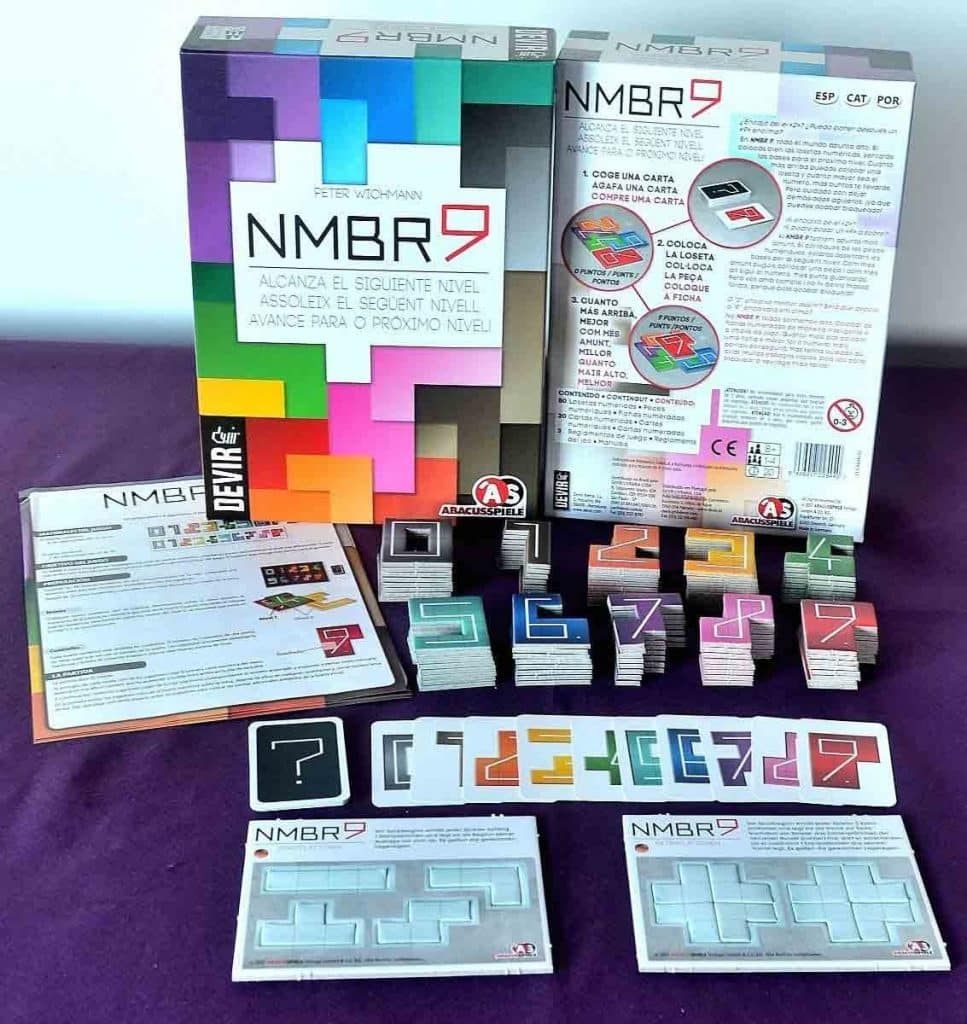 This game only contains tiles in the form of numbers and cards, no more is needed. Well yes, a little bit of math. But don't worry, it's not logarithms or trigonometric equations, so relax and stop thinking about the math teacher who made your days so bitter.
To play Nmbr9 you'll have to build a structure with the tiles, each with a numerical value. The higher the structure, the more points you earn. You multiply the value of the tile by the level it is at, and that's it.
But watch out: The tiles can only be placed in the order designated by the cards that are coming out. You could've already smell that there was going to be a trapdoor somewhere, couldn't you?
Players: 1-4
Duration: 20 min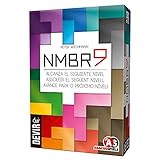 Zombie Fluxx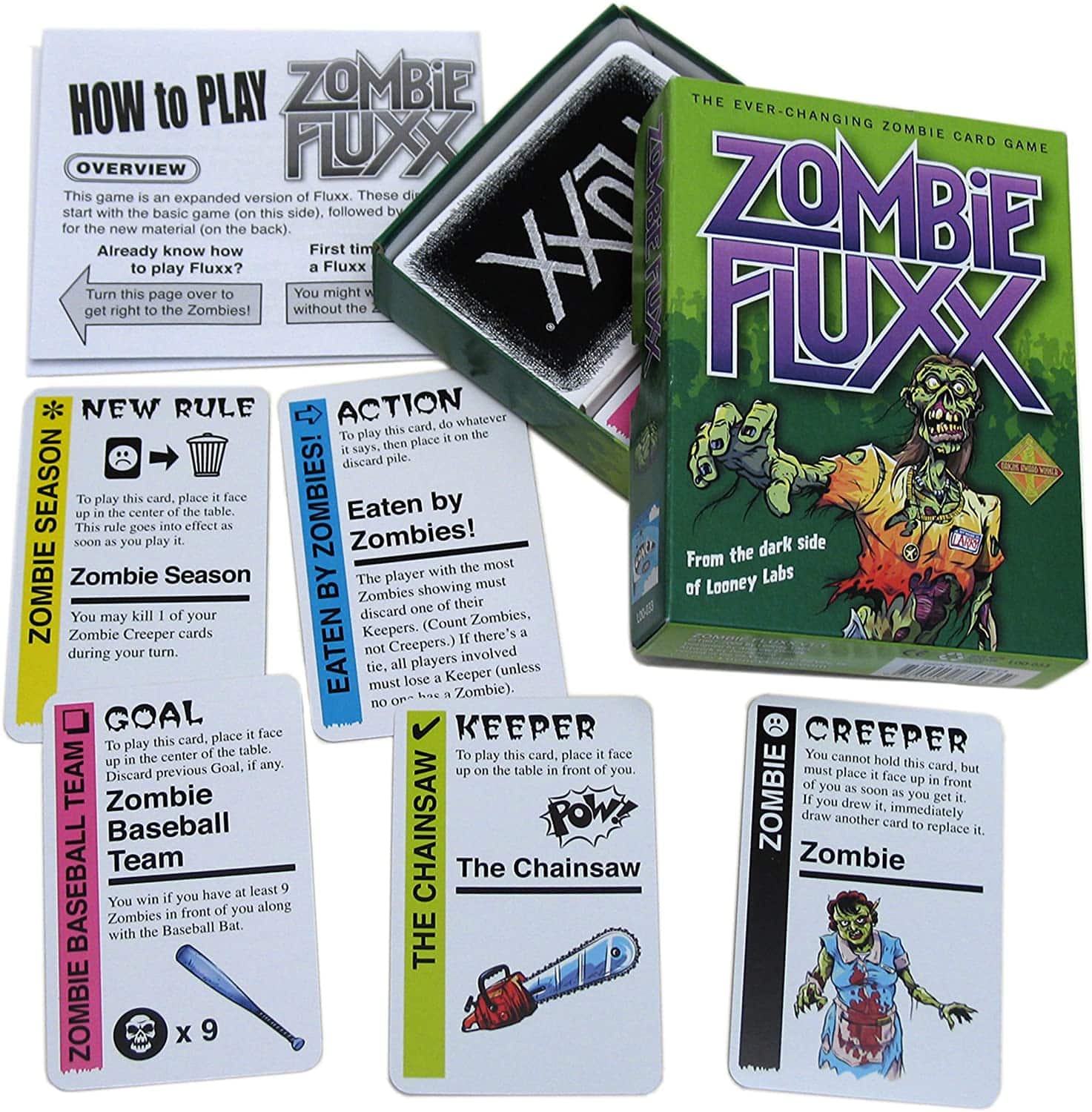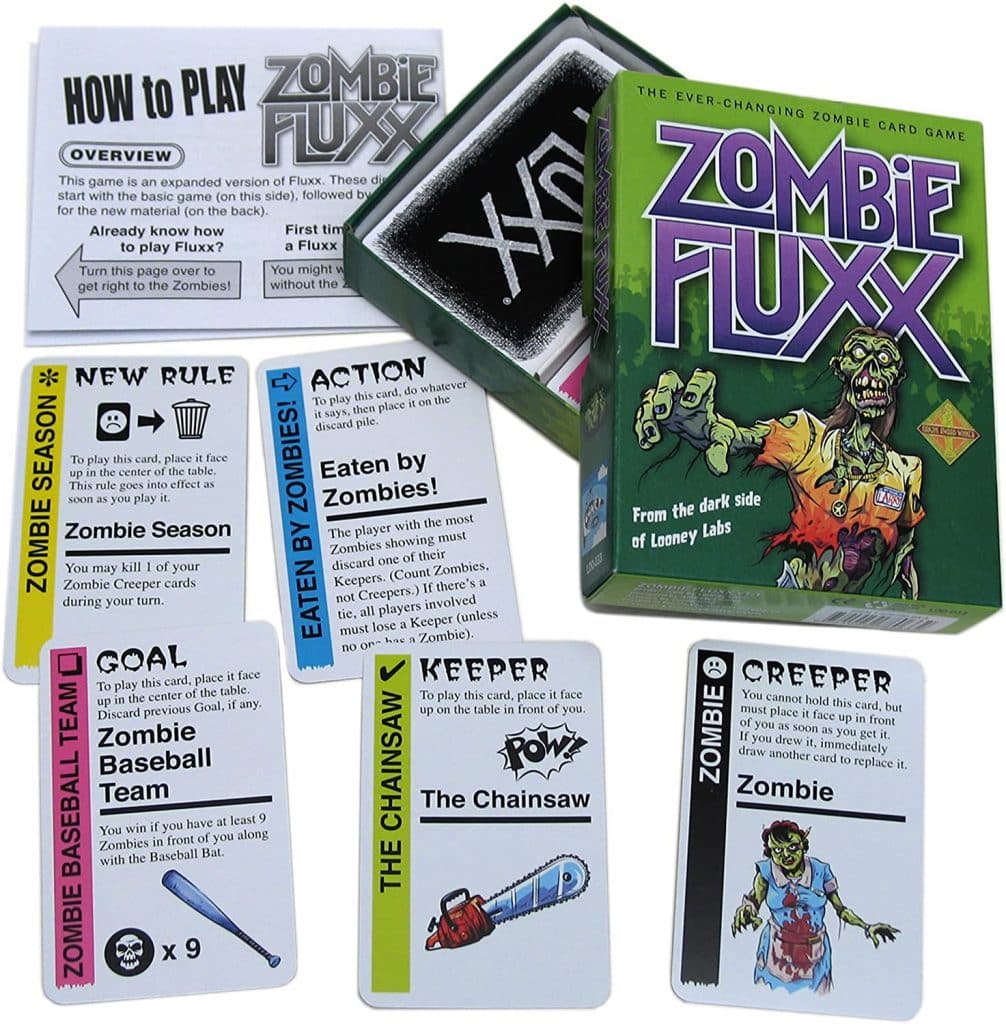 A very common scenario: Fighting zombies
An unusual element: You will use the oddest weapons (from a simple stone to a powerful chainsaw), which you will find along the way, where you least expect it.
You'll even be able to use zombies as your weapons! How will you do that? Find out by playing Fluxx Zombie.
Players: 2-6
Duration: 10-40 min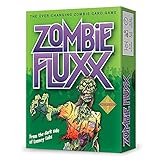 Zombie Fluxx, Multicolor, 1 Pack (Looney Labs LOO033)
Un juego constantemente cambiante y desafiante , pero la luz y, en definitiva diversión
Introduce un nuevo tipo de tarjeta : The Creeper para el valor añadido de juego
5-30 minutos Tiempo de Jugar
Edad 8 +
2-6 Jugadores
Arboretum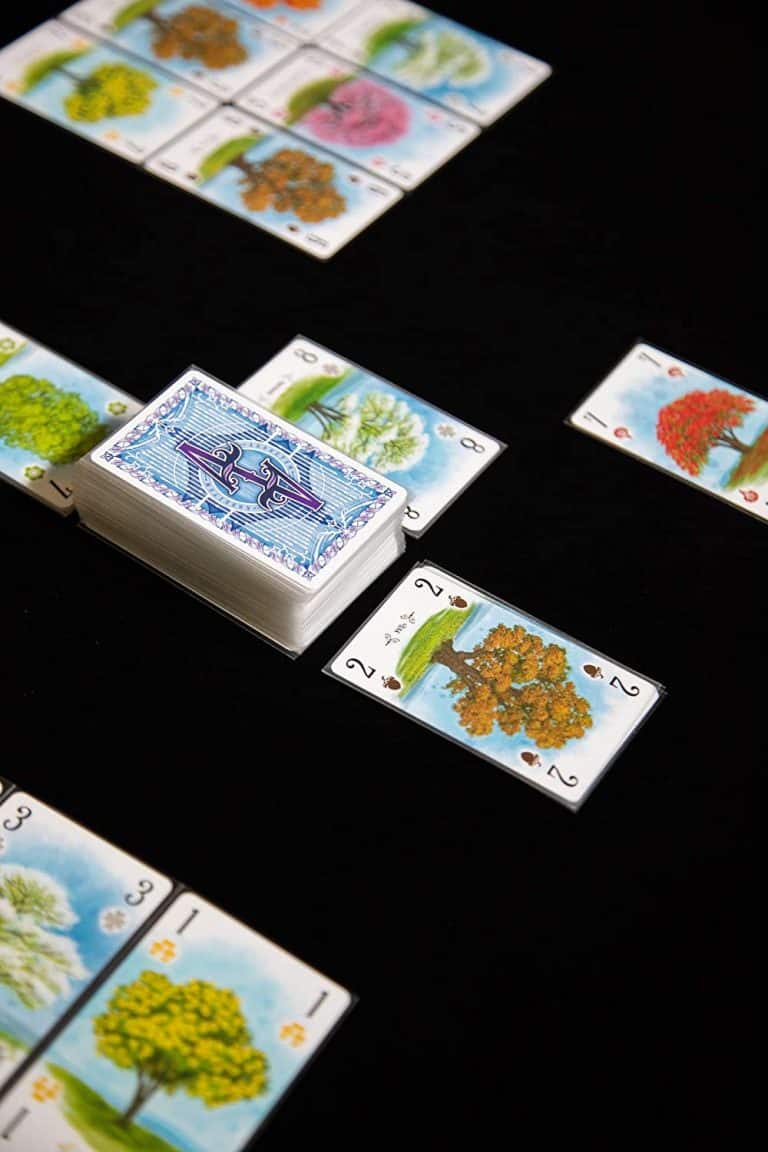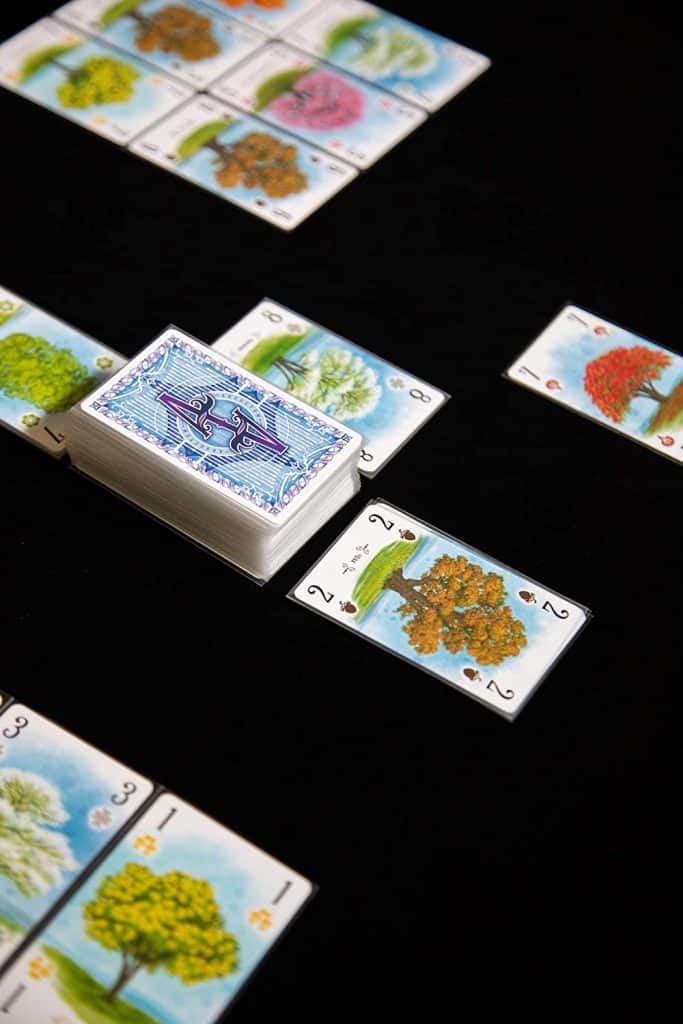 In this game, you're going to play with cards that represent different species of trees. There are a total of 10 species, and the cards have values from 1 to 8.
You have to place them in your playing area so that each one is attached to another on one side, and so form a chain with progression in the value of the cards. The first and last card in the chain must be from the same species of tree.
Players: 2-4
Duration: 30 min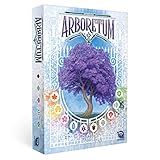 Ghost Blitz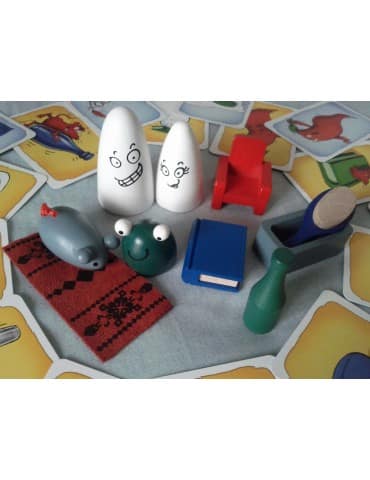 This game is full of reflexes. It takes great association, and speed! There is a group of figures in the shape of objects, in different colors, and a number of cards.
When you throw a card, you must quickly associate the image of the card with the corresponding figure, in terms of shape and color.
The first person to get the right shape wins the round. Don't think it's easy, the cards are designed to make the match between card and figure very, very confusing. And you have to react in fractions of a second.
Most people end up holding the wrong figure in two hands, and even think they own the win!
A great game for the little ones in the house.
Players: 2-8
Duration: 30 min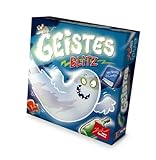 Star Wars: Empire Vs Rebellion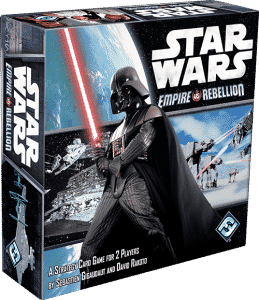 Galactic civil war breaks out because the Galactic Empire wants to eliminate the Rebel Alliance.
You're going to play in the shoes of the famous Luke Skywalker, Leia Organa, or even Darth Vader. Using cards and counters you decide the events and resources available.
Players: 2
Duration: 45 min.
Spyfall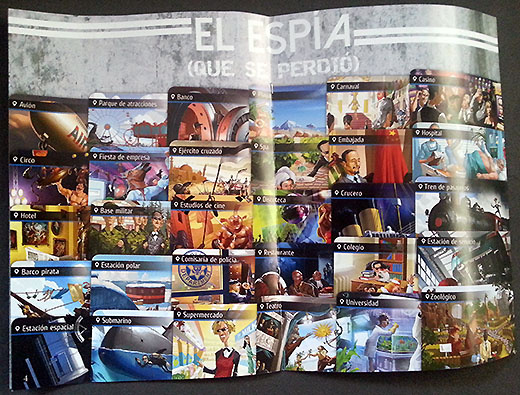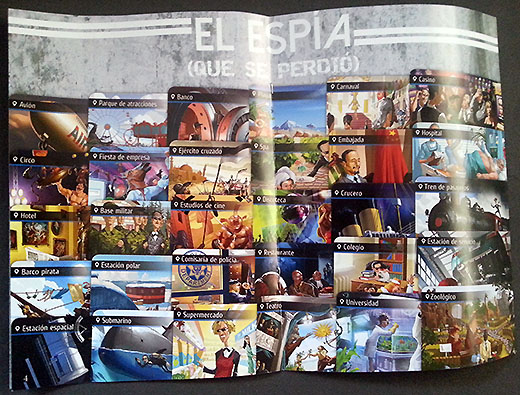 In this filler, you will be an agent who meets his group in a secret location. Everyone knows the place in question, except the spy. Through a question and answer system, the spy aims to discover the location of the meeting, and the agents seek to discover the spy.
It's a game of great tension and full of mistrust.
Players: 3-8
Duration: 15 min
Coup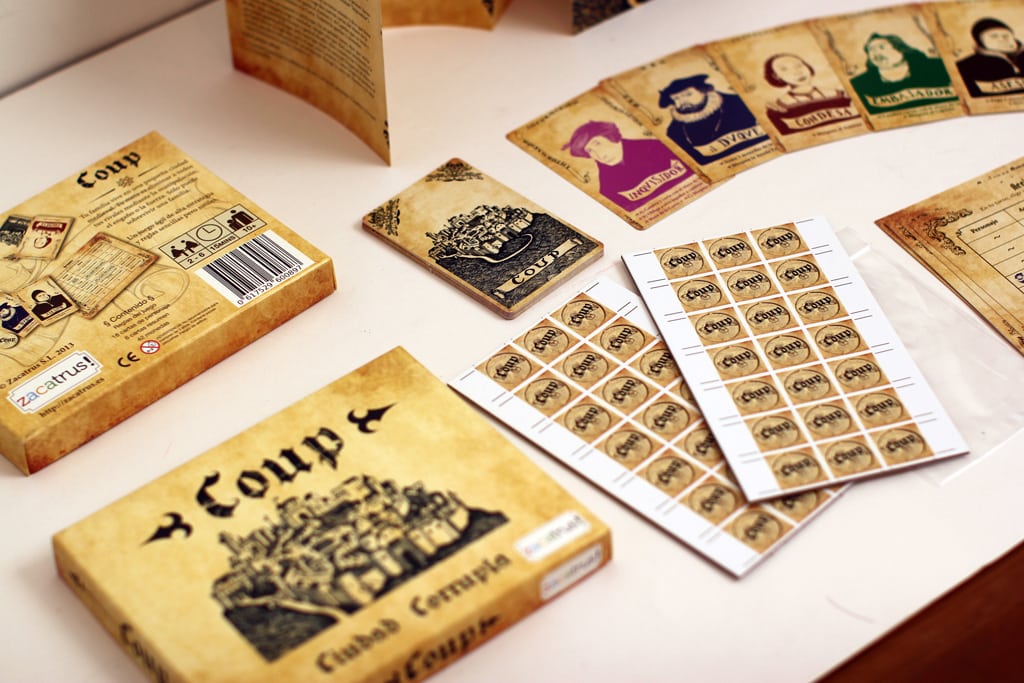 Pay attention, if you're into deception. Character cards are dealt, and actions such as coin collecting, killing, card changing, etc. are performed.
Because in Coup you can lie, and you will need to do it A LOT. You'll have to take on different roles and manage to pass yourself off as another character, but if you get caught… you're toast!
Players: 3-8
Duration: 15 min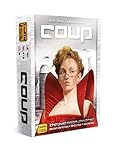 COUP IBCCOU1 Juguete Indie Boards & Cards, Versión en inglés
Duke: Toma tres monedas del tesoro. Impedir que alguien reciba ayuda extranjera
Asesino: paga tres monedas e intenta asesinar al personaje de otro jugador
Contessa: bloquea un intento de asesinato
Capitán: Toma dos monedas de otro jugador o evita que alguien te robe monedas
Embajador: roba dos cartas de personaje de la Corte (el mazo), elige cuál (si hay alguna) intercambiar con tus personajes boca abajo, luego devuelve dos. Bloquea a alguien para que no te robe monedas
Escape: From the Temple Curse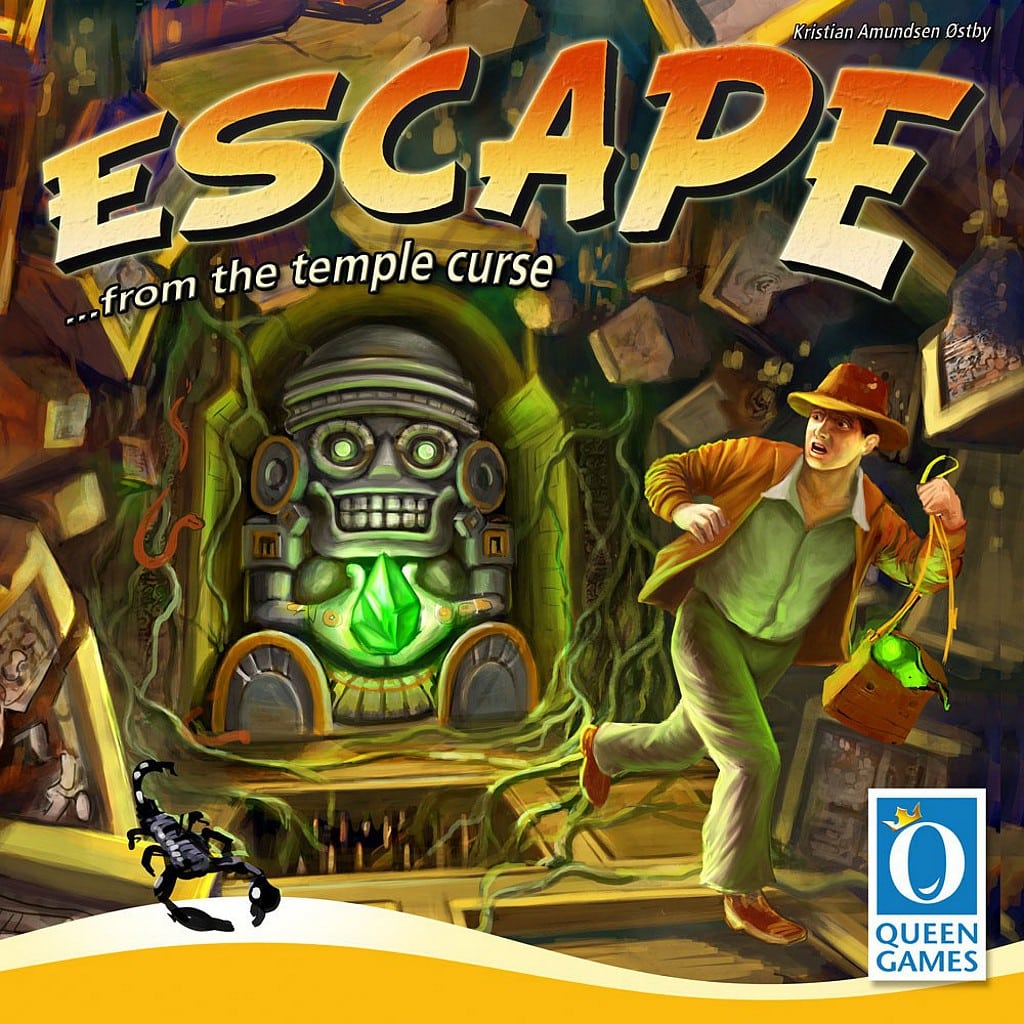 A tremendously active game, against the clock! You will have 10 minutes to escape from the temple. Each player has 5 dice of their own, they roll them independently, as fast as possible, and advance along the path of the temple.
There are chambers where certain magic stones are collected, but if you delay in leaving the chamber, you lose a die. Obviously, with fewer dice, you are at a disadvantage to your rivals.
The faster you go, and the more magic stones you collect, the faster you find your way out.
Players: 1-5
Duration: 10 min
Virus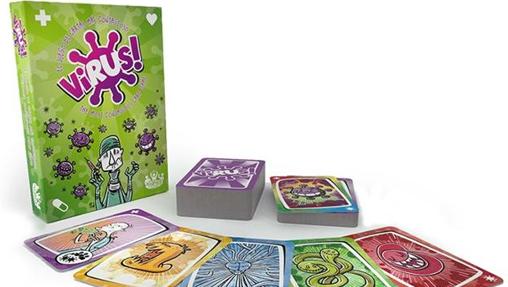 In this hilarious game you will have to become a doctor whose main goal is to create a healthy human body. To do this, you will have to use a series of organ cards that will allow you to win the game.
But watch out! If your opponents infect you with their viruses, you won't be able to win the game until you manage to cure them!
A very fun game that is part of our Top de Mejores Juegos de Mesa
Dixit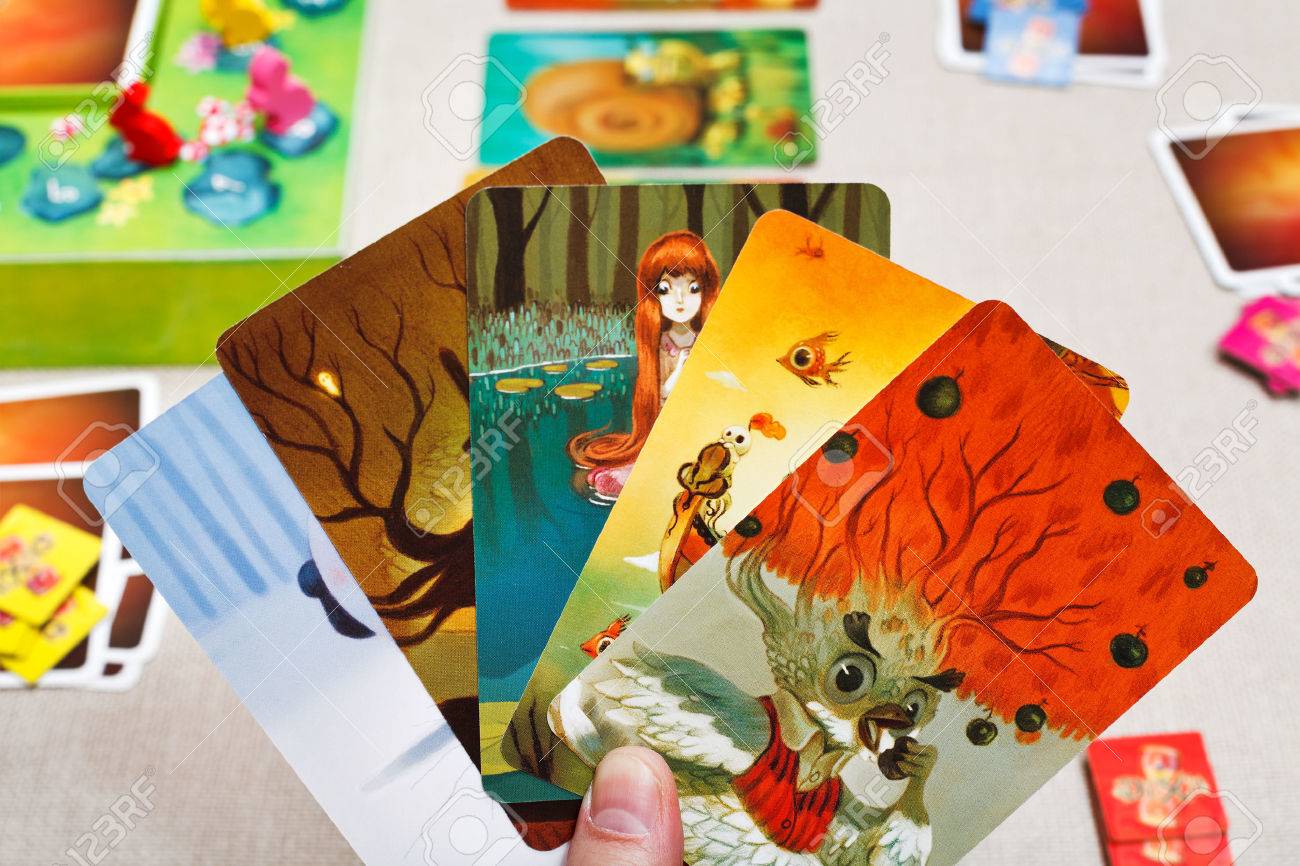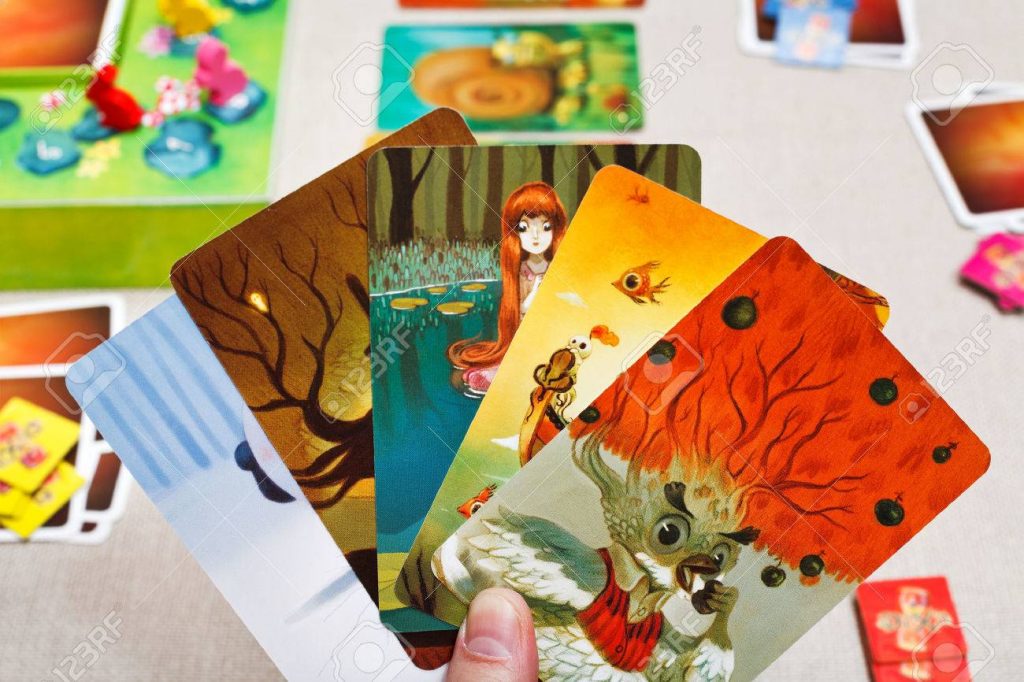 An amazing card game where you have to let your imagination run wild so that the rest of the players can find out what cards you have in your hand.
But beware, in this game you can't be too obvious or too far-fetched, so you'll have to find the balance between game and game.
Get creative and enjoy playing Dixit
---
And with this we finish our selection with the best games in the filler category, or as we commoners would say, card games hehe.
If you miss any of them on our list, leave it in the comments and we will add it! 🙂
¡Siento que este contenido no te haya sido útil!
¡Déjame mejorar este contenido!
Dime, ¿cómo puedo mejorar este contenido?
Última actualización el 2022-06-25 / Enlaces de afiliados / Imágenes de la API para Afiliados